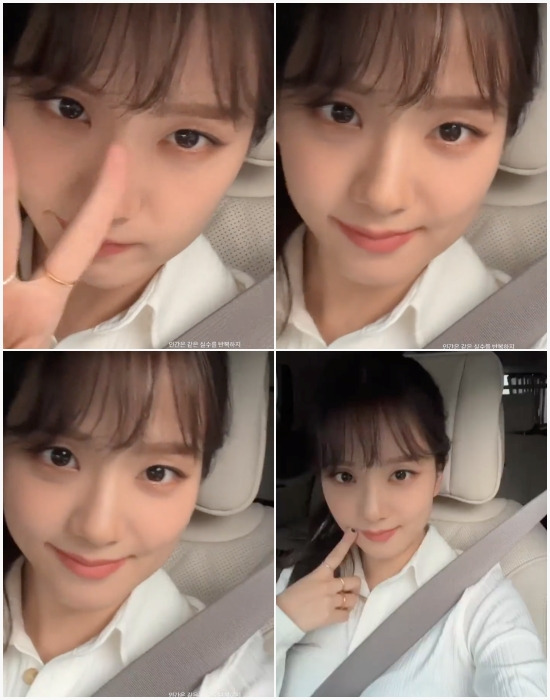 On the 20th, BLACKPINK Ji Soo posted a short video on his Instagram story with an article entitled "Man repeats the same mistake, so I repeat the bangs and repeat the repetition".
In the video, Ji Soo recently unveiled a new hairstyle with her bangs gently touching her eyebrows.
Gi Soo, who tied her hair and made a soft make-up, snipped at the fan sim, sporting the face of a pure beauty.
Meanwhile, BLACKPINK's "Like the Last" music video has surpassed 1.1 billion views on YouTube.
According to YG Entertainment on the 18th, BLACKPINK's Last Like music video exceeded 1.1 billion YouTube views at 5 pm on the day.
It is about seven months since the 1 billion-view gold tower was built. It is a song that has been released for four years, but it still gives global fans an interest and love.
Photo = BLACKPINK Ji Soo Insta Story