BTS "Butter" tops Billboard Hot 100 for 6 weeks in a row!!!!!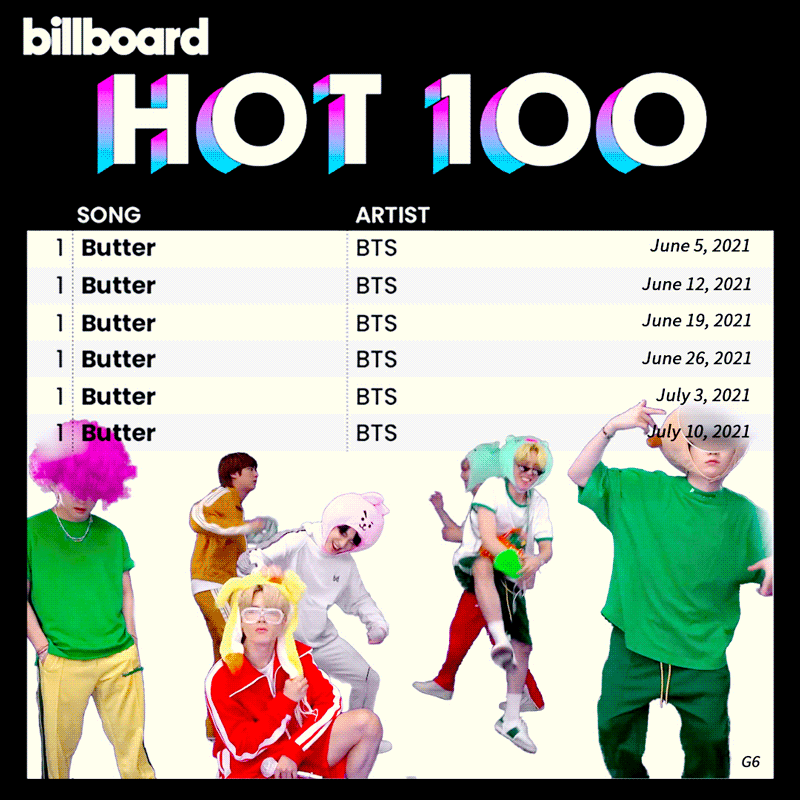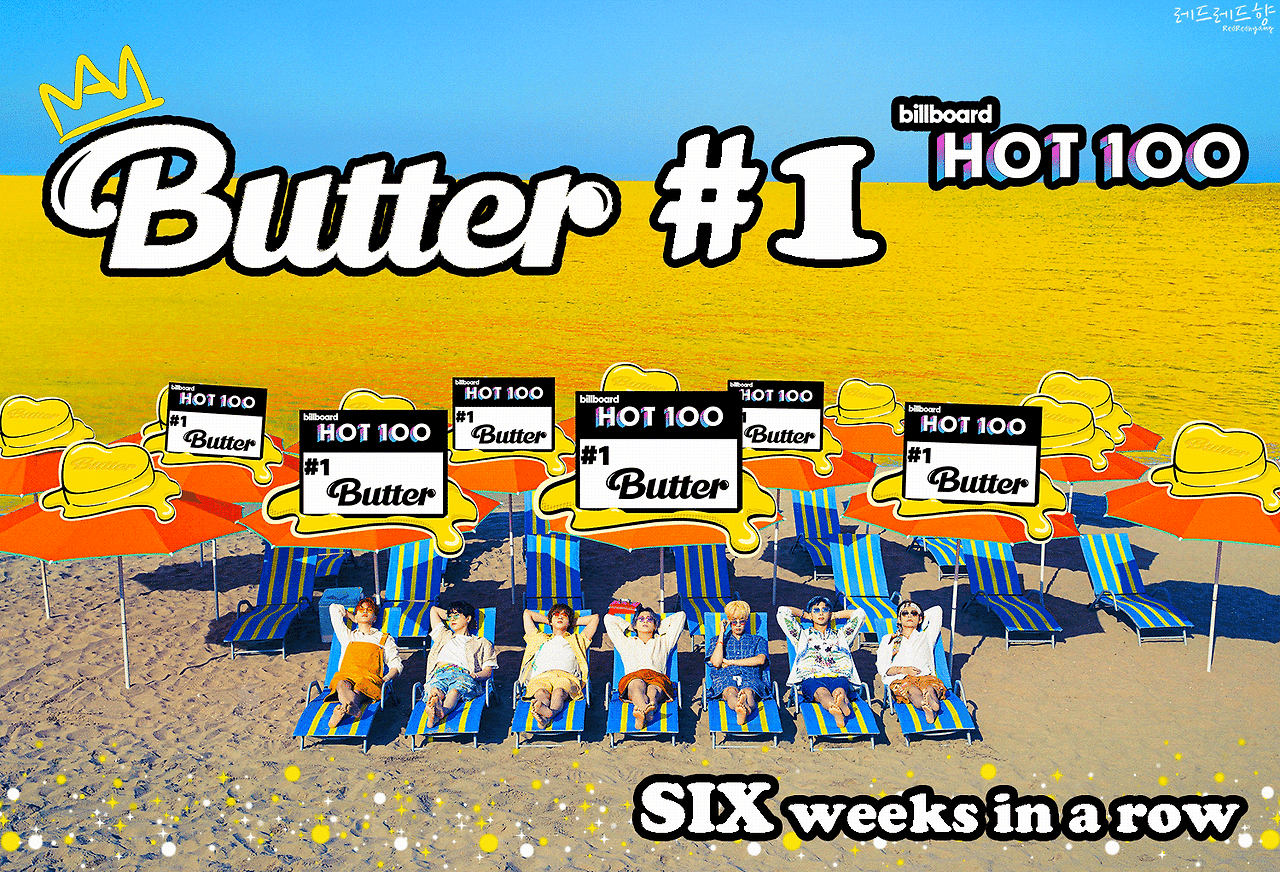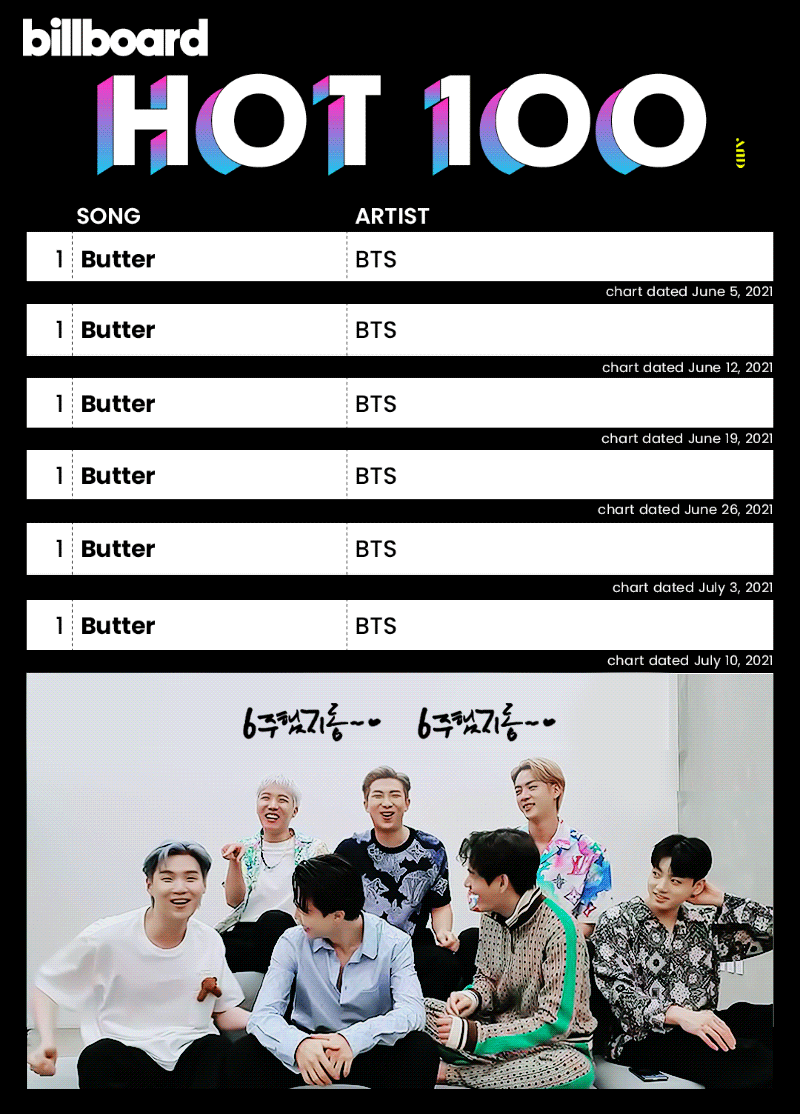 original post: theqoo
1. Seriously, BTS is a group that makes history
2. Is this possible? Congratulations to BTS and ARMY!!!!!
3. I'm so happy on my way to work in the morning💜
4. Seriously, BTS is history
5. Congratulations!!!! It's an honor to share this historic moment with everyone ㅠㅠ
6. All I can say is BTS is crazy
7. BTS is writing history ㅠㅠㅠㅠ BTS fighting
8. Well! Daebak!!!!!! I'm not an ARMY, but I'm so happy!!!
9. BTS itself is history. Congratulations!
10. It is a truly historic moment!!!! Congratulations to BTS, I love you~!!!