BTS's "Butter" is #1 on Billboard Hot 100 for 10th week!
Butter: 1-1-1-1-1-1-1-7-1-1
Permission to Dance: 1-7-9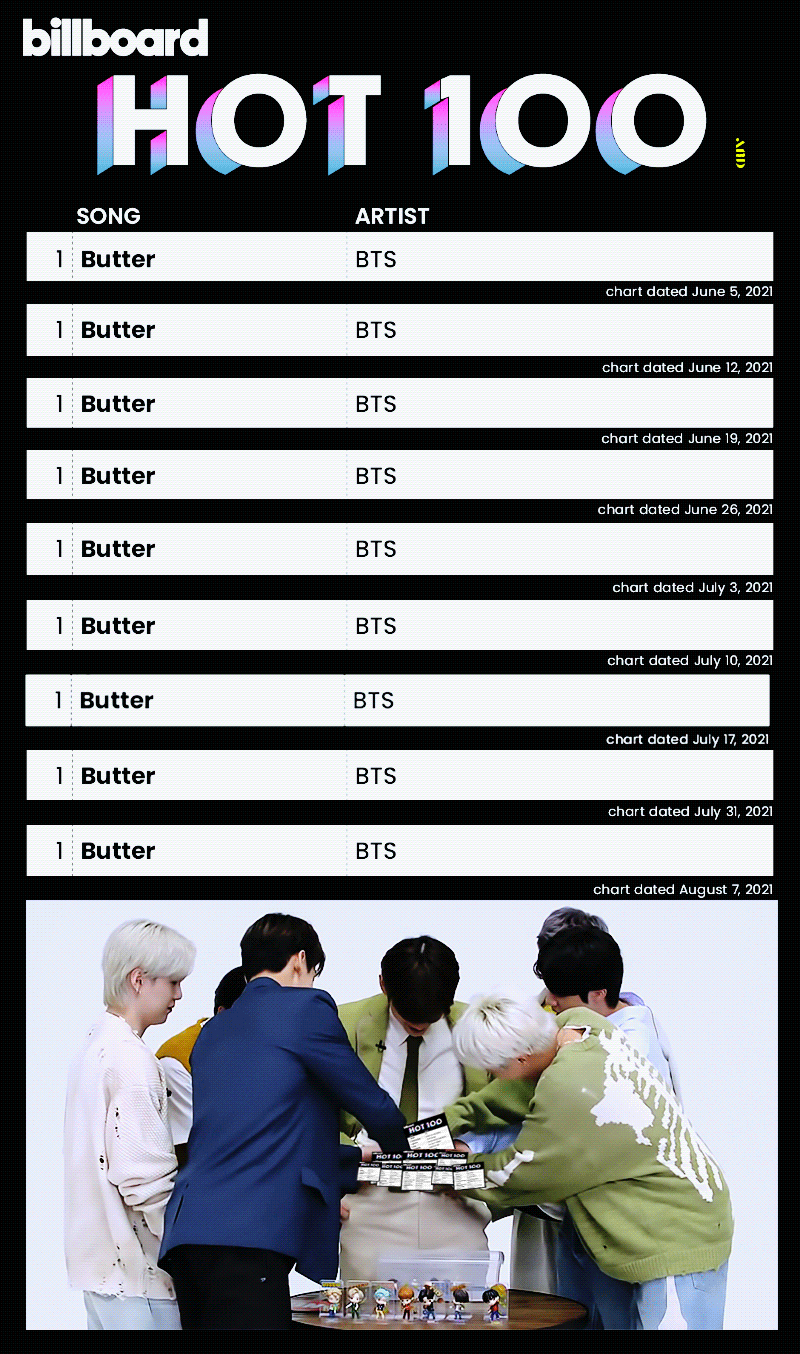 original post: theqoo
1. Daebak, BTS are living legends
2. Congratulations to legend BTS
3. American ARMYs are amazing
4. BTS is amazing ㅠㅠ I miss you, let's meet at the concert ㅠㅠㅠㅠㅠㅠㅠ
5. BTS is history
6. BTS is writing history.. Congratulations!!!!
7. I got goosebumps ㅠㅠ
8. Crazyㅋㅋㅋㅋㅋ It's the history of the Korean music industry ㅠㅠㅠ
9. Wow, BTS is amazing, congratulations
10. Korean idols dominate Billboard