Kpop singer Dojin Lee released a photo taken in the waiting room for 'I Like To Sing' with the dancers, raising questions.
On November 23, Dojin posted on his social media, "Everyone, what kind of performance did you always create with the positive OK man Dojin Lee with red, orange, yellow, green dancers?" He posted two pictures with a message saying, "You're curious, right?"
In the released photo, Dojin stares at the camera. He shows a V pose with the dancers wearing black shirts and red jackets and orange, yellow, green, and blue stage costumes.
According to an official from the agency, the photo was taken with dancers on the day of recording KBS 2TV's 'I Like To Sing.'
Kpop singer Dojin Lee will appear in 'I Like To Sing,' which airs at 8:30 pm that day.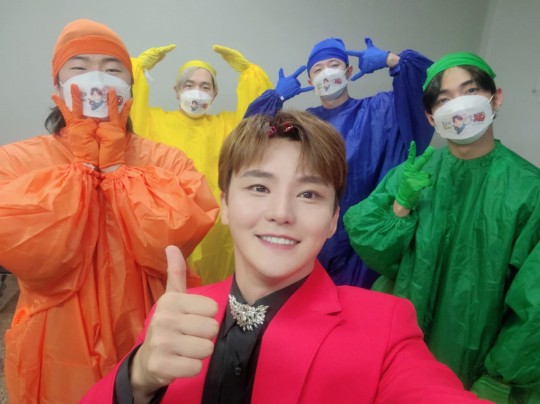 Read More About: Super Junior Heechul Kim Reveals His Weight Loss Secret