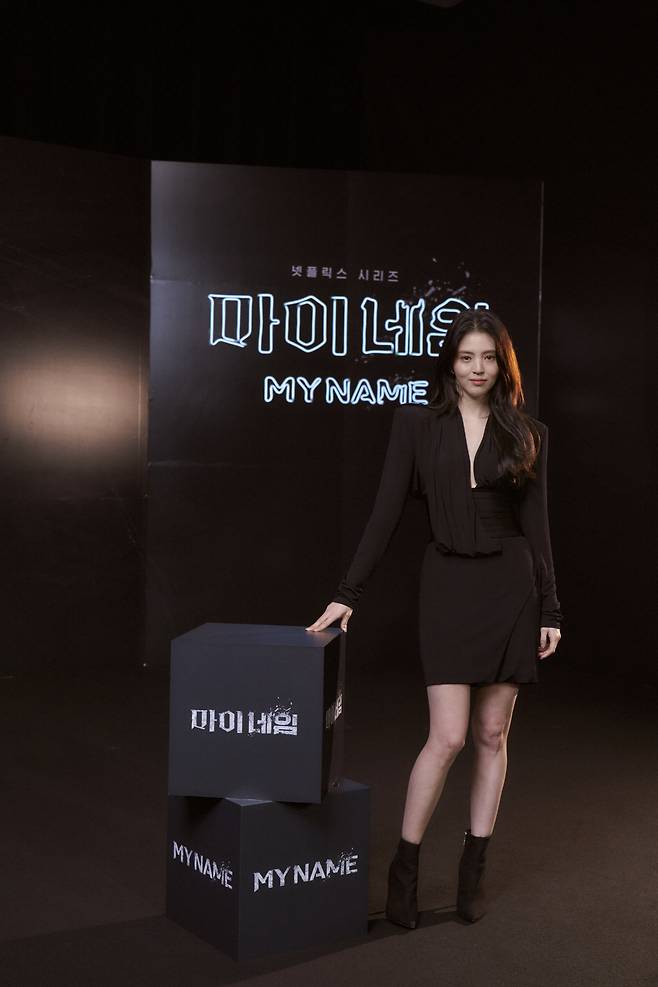 Actor Han So Hee said he had increased 10kg for the work.
On the morning of the 5th, Netflix conducted a production presentation of the new original series "Myname" (played by Kim Ba-da and directed by Kim Jin-min) as an online live broadcast to prevent the spread of new coronavirus infection (Corona 19).
The event was attended by Han So Hee, Hee-soon Park, An Bo Hyun, Kim Sang Ho, Lee Hak Ju, Jang Ryul and Kim Jin Min.
Hee-son Park testified about Han So Hee that "Mr. Sohee stabbed 10kg, and that's all muscle"; Han So Hee said, "I had 10kg.
I did a lot of Exercise, and I ate what I wanted to eat, so I had 10kg. "" I do not think it will include fat, "he laughed.
Han So Hee said, "After 'Myname', the Exercise nerve has improved and now I am taking kickboxing."
"Myname" is a series of cold truths and revenge facing "Gil" (Han So Hee), who entered the organization to find the killer who killed his father, after infiltrating the police under a new name.
Han So Hee challenges the past-class action performance by playing Gil, who has infiltrated the police under the name of Oh Hye-jin, in order to find the killer who killed his father after abandoning his name.
Han So Hee, who has emerged as the hottest newcomer to the 'World of Couples', is interested in what kind of transformation he will show in the act of making a beautiful and action.
Mujin Station, which accepted Gil as an organizer and infiltrated the police with undercover, will be played by Hee-son Park and will show the presence of security in Phildo, a drug detective who became Gil's partner.
Director Kim Jin-min, who surprised the world last year with 'human class', directed the production.
'Myname' will be released on Netflix on October 15th.