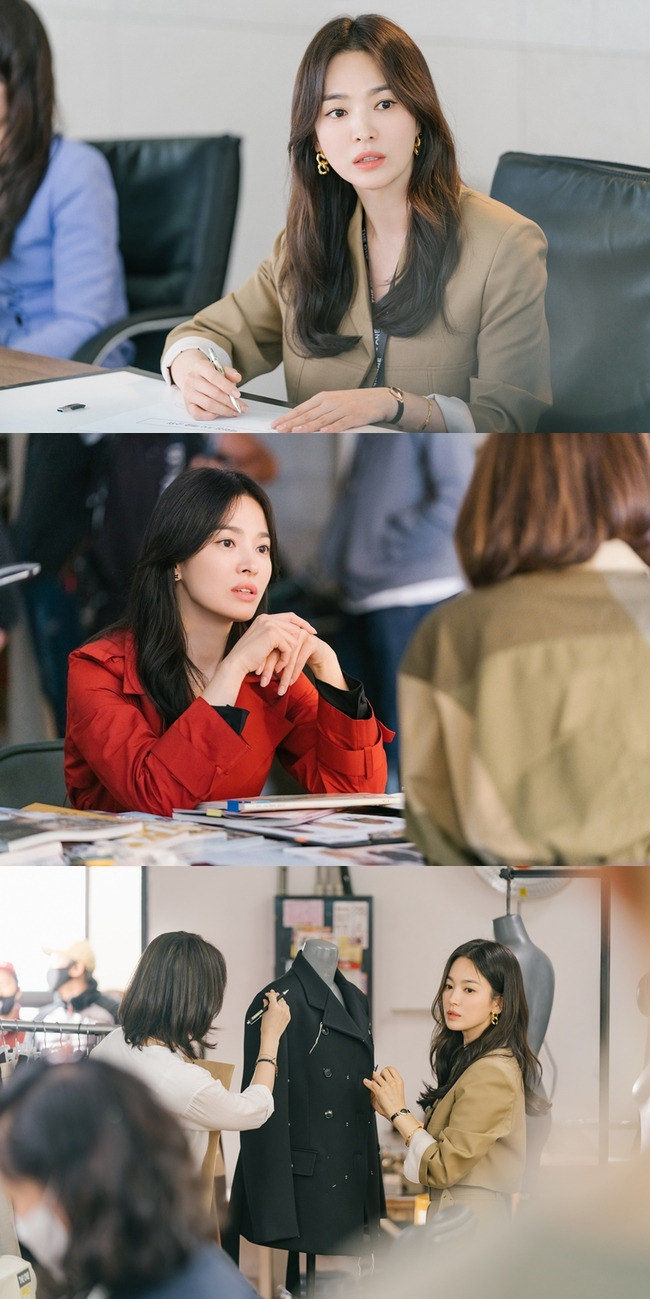 Song Hye-kyo returns
SBS gilt drama Now, We Are Breaking Up (playplay by Jane the Virgin/directed by Lee Gil-bok/hereinafter, Ji He-jung) will be broadcast for the first time on November 12. 'Jihejung' is a farewell activity written as 'farewell' and read as 'love'. It is a single melodrama that will give a deep sense to viewers this fall, and it is gathering hot topics before broadcasting.
The public expectation toward 'Jihejung', at the center of which is Actor Song Hye-kyo (played by Ha Young), and Song Hye-kyo played the role of the female protagonist Ha Young. Ha Yeong-eun, the design team leader of a fashion company, is a sober realist and smart stabilizer. Beautiful and sensual, she is a pro at work and love. Song Hye-kyo is expected to show Wannabe career woman and realistic love of women in their 30s through 'Jiheng'.
On October 6, the production team of 'Jihe Jung' released the shooting still of Song Hye-kyo. Song Hye-kyo in the photo is the 'Ha Young Young' character who loves his work and does his best. Still alone feels the true value of Actor Song Hye-kyo, who makes Character his own; also the presence of Song Hye-kyo admires. It is a sensual styling with both glamor and convenience to suit the character job of the fashion company design team leader. The work and the character are also expected to be 'Jiheng' because there is Actor Song Hye-kyo who made the best choice.