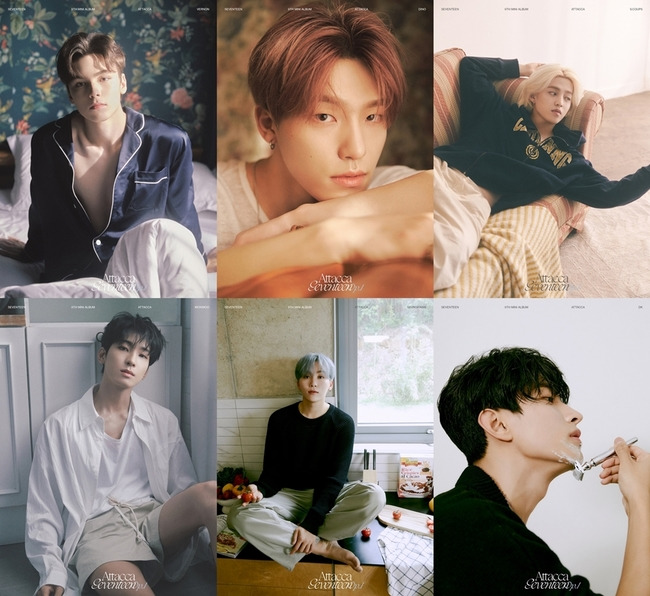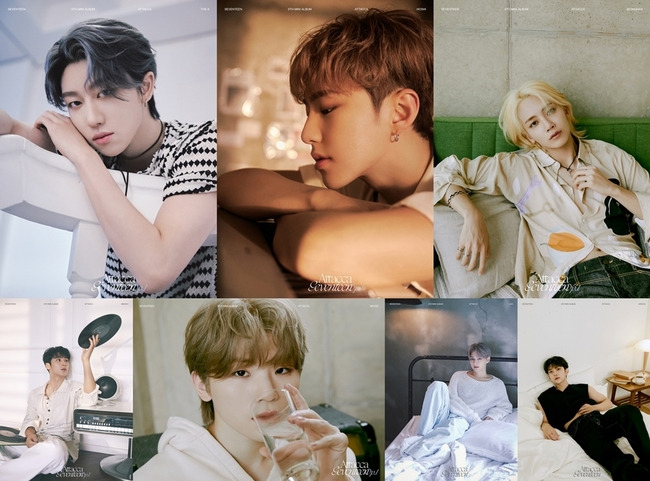 Group Seventeen showed off her thrilling visuals.
Pledice Entertainment, a subsidiary company, released its first official photo of the mini 9th album Attacca (Ataka), which will be released on the 22nd through the official SNS channel of Seventeen on October 5.
In the public official photo Op.1, Seventeen took a sensual pose in a free and comfortable atmosphere and showed a ripe maturity with deep eyes.
In particular, Seventeen has expanded the way of love that Seventeen can show through the mini 9th album Attacca, so it emits a deepening love heat with a deadly Aura in a thickened atmosphere.
The mini-9 album 'Attacca' is the term 'Keep playing without interruption' when the next movement continues at the end of one movement.
Official photo names also used 'Op', which means the term used in Music and the number of works, adding to the curiosity of the show that Seventeen will show as the mini 9th album.