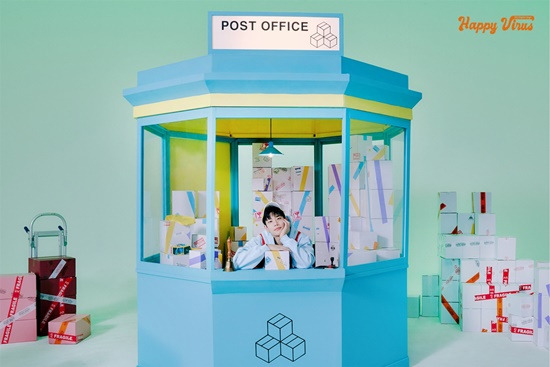 Group Astro member MJ predicted the bright atmosphere of Solo song with a refreshing visual.
Astro MJ released its first concept photo of the first Solo digital single "Happy Virus" and the title song "Get Set Yo" through the official SNS on the afternoon of the 27th.
In the photo, MJ emits a fresh charm in the set of pastel colors with various boxes. MJ's warm visuals, completed with natural hoods and hat styling, catch the eye.
Cumming Soon, Scheduler image, and the following 'deleverage service' concept were also captured throughout the place. The orange vest reminiscent of Delivery and the phrase 'POST OFFICE' raise questions.
MJ will release a new song "Get Set Yo" from the semi-trot genre, produced by Young Tak and featured by "Trot Shindong" Kim Tae-yeon, on November 3, and will be released as a solo singer. MJ, who has made his debut as Astro's main vocalist and has been challenging various projects such as project trot boy group members and musical actors, is going to start a new activity as a solo singer this time.
From the first concept photo to announce this in earnest, MJ, who delivered 'Happy Virus' as the album name, is interested in what kind of charm will be emitted through 'Get Set Yo'.
MJ's Solo debut song "Get Set Yo," which will deliver Happyness in the public's heart, will be released on various online music sites at 6 pm on November 3.
Bangtan TV IOS | Bangtan TV Android