At this point, the BTS member that I'm so curious about his royalties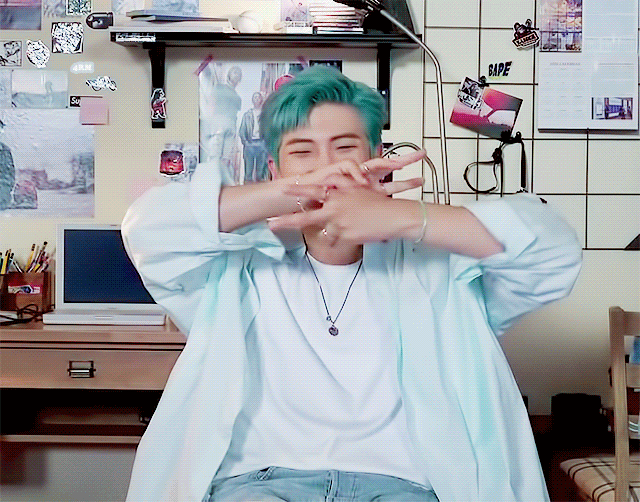 BTS RM (Kim Namjoon)
As of May 21, 2021, a total of 173 songs have been registered under RM's name. RM has participated in writing, composing, and producing most of BTS's songs (in addition to working on external songs for other artists, including TXT, Lil Nas, Younha, Tiger JK, etc.)
In particular, on the Billboard 'Hot 100', where it is said that one can live a lifetime just from the profits of one #1 ranked song, "Butter" has achieved #1 for four consecutive weeks and RM is credited as lyricist and singer of this successful song. He was chosen as a finalist lyricist, after submitting his lyrics anonymously.
Regarding his nation-wide achievements, there is a particular song, first released in February 2017, that is consistently ranked on Melon Music's annual chart for its fourth consecutive year. This song is BTS's song "Spring Day", and RM is credited as the song's topline melody composer and lyricist.
In addition, RM participated in producing all the tracks of his solo mixtape 'mono'. With his solo mixtape, RM achieved #1 on iTunes album charts in 121 different regions.
Further, RM made his debut ranking of #3 on Billboard's 'Hot 100 Songwriters' chart in December of last year, and ranked #9 on Billboard's 'Hot 100 Producers' chart just this month.
More successful songs include "Life goes on" (ranked #1), "ON" (#4), "Boy With Luv" (#8), "Fake Love" (#10), "IDOL" (#11), and "MIC DROP" (#28). RM participated in these title tracks, all which have ranked highly on the Billboard 'Hot 100' chart.
It is said that while RM has probably already made a lot of income from his previous successful songs, with the recent success of "Butter", RM's copyright profits alone can probably feed up to five generations. cr
2021.06.07 The self-composed song "Bicycle" is added so the total number of songs is 174
original post: theqoo
1. Young & Rich & Handsome = RM
2. Kim Namjoon, please build your own country…
3. The results of Namjoon's hard work are amazing ㅠㅠ Let's just walk on the path of money in the future
4. By the way, I've been curious about it for a long time tooㅋㅋㅋㅋㅋ I'm curious about Suga tooㅋㅋㅋㅋㅋㅋ
5. Namjoon-ah, let's build your own country!!!!!!!!!!!!!!
6. I heard Suga also participates in BTS songs a lot, this is no joke
7. RM, Suga and J-Hope are the ones who work the most, so their royalties seem to be huge!!
8. I'm so proud of Namjoon
9. I'm looking forward to his songs being released in the future
10. Young, Rich, Handsome, Smart, Sexy = Kim Namjoon