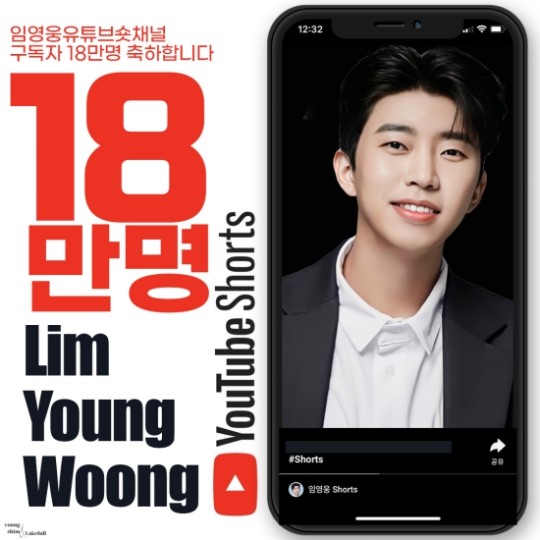 Kpop singer Youngwoong Lim's second YouTube channel has surpassed 180,000 subscribers.
As of October 13, his second YouTube channel, 'Youngwoong Lim Shorts,' reached 180,000 subscribers.
'Youngwoong Lim Shorts' is a YouTube channel where he uploaded videos of his brief moments. He uploads long-length videos on his official YouTube channel with 123 million subscribers.
In about a year, Youngwoong only received three YouTube play buttons for the number of subscribers on the platform.
In 2020, he received both the Silver Button for 100,000 subscribers and the Gold Button for 1 million subscribers in his channel, 'Lim Youngwoong.'
On top of that, 'Youngwoong Lim Shorts' also received a silver button, and his official YouTube channel received the gold play button, holding a total of three buttons.
This YouTube button collection and increase in the number of subscribers proves his extraordinary popularity.
Meanwhile, Youngwoong achieved great success at the '2021 THE FACT MUSIC AWARDS (TMA)' held on October 2.
He has won the Fan N Star Trot Popularity Award, Fan N Star Best ADs Award, and the Fan N Star Most Voted Award (Male Trot).
For the first time since his debut, Kpop singer Youngwoong appeared on the '2021 The Fact Music Awards.'
He decorated the stage with his live performance boasting his 'emotional craftsman' side on that day.